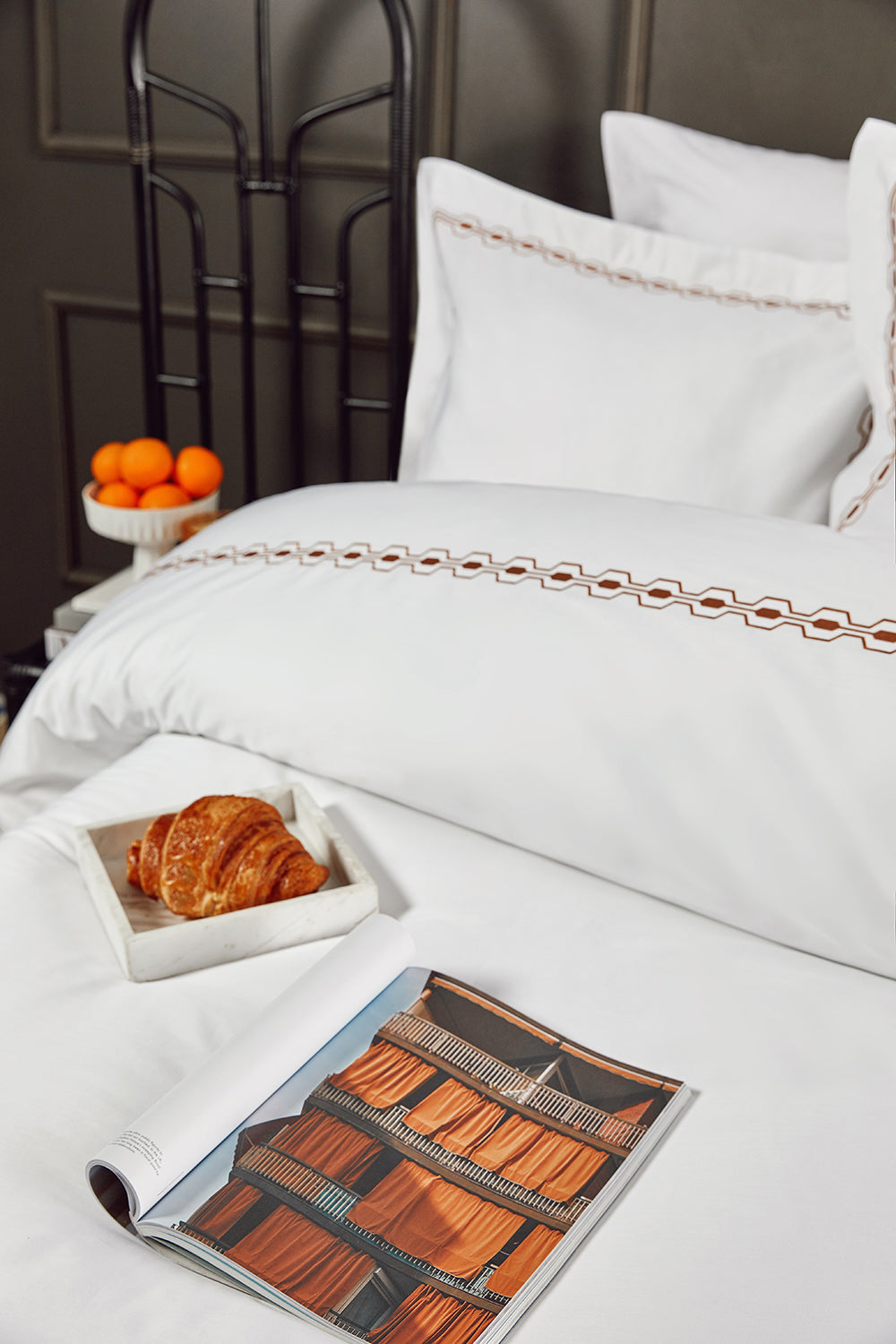 Description
Homm Days invests in sustainable methods of production with minimal waste. 
Historian Heredotus presents his admiraton to Babylonia by saying that the flamboyance of Babylonia surpasses splendour of all the cities on Earth. Being one of the wonders of the world, The Hanging Gardens of Babylonia had inspired our design of our productions. The goal to construct The Hanging Gardens of Babylonia was said that emperor Nebukadnezar got the gardens built to make his homesick empress, Amyitis, happy and feel herself at home. Also, tales told us about the curiosity of Babylonians so much so that they built the talismanic Tower of Babel to be able to reach the Divine Authority, God. Hence, a miraculous and beautiful architecture was created with their effort. Indulge in the luxury of 120 thread count sheets with the Babylon Bedlinen range from Homm Days. Exquisitely crafted in pure cotton sateen, the supremely soft collection creates the perfect setting for a restful night's sleep.
Includes duvet cover, one pair of Oxford pillowcases and flat bottom sheet.
Duvet cover: 200cm x 220cm approx.
Sham pair: 50cm x 70cm approx.
Bottom sheet: 240cm x 260cm approx.
Colour: Ginger
Handmade in Turkey
Machine wash
Free shipping within Turkey